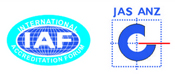 Infrastructure
Located in 2500 square feet in MIDC, Thane we have one of the best infrastructures for manufacturing and assembly of tools. We have the state of the art facility with a complete range of all the precision machines required for all your products.
Departments

Planning Department
We, at Saieash, believe that planning is one of the most crucial factors for success and achieving accurate results. So we have a dedicated planning department which takes cares of process planning, scheduling and dispatching of all the assignments. This department has the most experienced engineers and technicians and ensures the timely delivery of all the products to our customers at optimum cost.

Precision Machine Shop
Our Precision machine shop is equipped with a complete range of conventional machines like Lathes, Surface grinders, Milling machines, Cylindrical Grinder and Hacksaw cutter with the best precision and capacity for machining and finishing purpose. We ensure that all our products are processed under a single roof with precision ensuring optimum cost and best quality to our customers.

High Precision Machine Shop
Our High Precision machine shop consists of the best manufacturing environment with accurate temperatures and is equipped with latest technology & highly precision machines such as CNC vertical machining center, CNC Milling machine, jig-boring machine, CNC wire erosion and spark erosion machine. Intricate & accurate components with microns tolerance are processed in this shop. We have skilled technicians working here thereby ensuring the best accuracy for all your products.

Heat Treatment Shop
We have a heat treatment facility for case hardening and sintering of carbide tools for our clients.

Fitting Shop
We have one of the best fitting shops for accurate assembly of all your tools. We have the most experienced fitters from the industry who expertise in assembly and ensure that you get the best product from our tools.

Inspection Department
Quality is one of the main pillars for our success. We have a robust inspection system with latest and precise equipments and machines for achieving the best and accurate results for all our products. We deliver the best quality to all our customers, helping them achieve their business goals from our products.

Press Shop
We have presses ranging from 25 to 50 tonnes where we undertake production of stampings and flattening of parts.
Send Us
Quick Enquiry